Among the various cargo service providers in Gwalior,  Delhi Rail Services is a pioneer name because of the robust services we provide as the best cargo company in Delhi with over 9 years of experience in the same field. We are also considered to be the best cargo and other transportation services in Gwalior. We are a handful team of well experienced and well-behaved professionals whose sole motto is customer satisfaction. 
Reasons to choose Delhi Rail Services?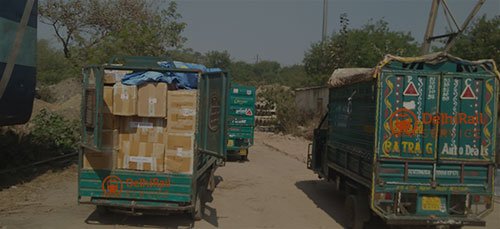 Delhi Rail Services is considered to be one of the reliable hubs for carrier transport in Delhi because we complete the work with a lot of dedication and in such a way that your belongings do not get damaged at any cost. For any kind of cargo transportation services, we are undoubtedly the only trusted sources in Delhi. All the workers work with complete diligence to carry out the economical packing and moving service efficiently and within minimal time. Moreover, DRS also provides Rajdhani Train Parcel Services for express delivery for our esteemed customers. 
Delhi Rail Services promises to provide you door to door delivery. The entire process starts with packing from the initial location and then transporting it to the new locations. Moreover, the goods are handled with the utmost care and the movement is executed only under the supervision of a senior employee. 
Reasons we are the best Cargo Company on Delhi NCR:-
Legally approved- DRS is a company with legal authentication and a proper license number.

Best price package- We do not charge a too high price for the services. We charge 

cargo prices per kg

 from our customers.

Fully insured- We provide insurance on all the goods and vehicles being transported through our agency. 

Hard-working Labour- All the workers are laborious and work with complete effort.

24 X 7 assistance-We are available for 24 hours throughout the week.

Free quotation provided- We provide a quotation for your shipment, completely without any consultation charges. 
We Provide The Best Service in India
Most frequent questions and answers